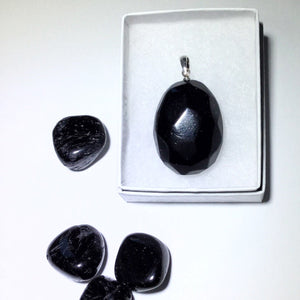 HK Higher Knowing, LLC
::BLACK TOURMALINE::
Sale price Price $ 20.00 Regular price Unit price / per
Grounding & protective gemstone resonance from Brazil. Clears negativity, increases positivity, vitality, & creativity. Powerful immune booster & pain reliever. Supports the joints & spine. Excellent EMF protection computer for computer users & travelers. Assists with jet lag.