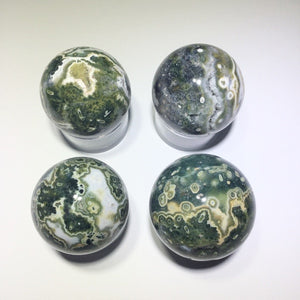 HK Higher Knowing, LLC
::OCEAN JASPER::
Sale price Price $ 3.00 Regular price Unit price / per
Found on the northwest coast of ​Madagascar, rare Ocean Jasper embodies strength & renewal. Resonate with the orbicular energies of cleansing breath, joy, & patience.  Encouraging deep circular breathing & presence.  Excellent centering gemstone ​for meditation.  Detoxifies lymph & ​boosts immunity.  ​
*This stone is no longer mined.
Sold individually. Specify color(s) of choice in the notes section at checkout.